Queen's Hall set, 4 glasses #2.

Product reference

62057100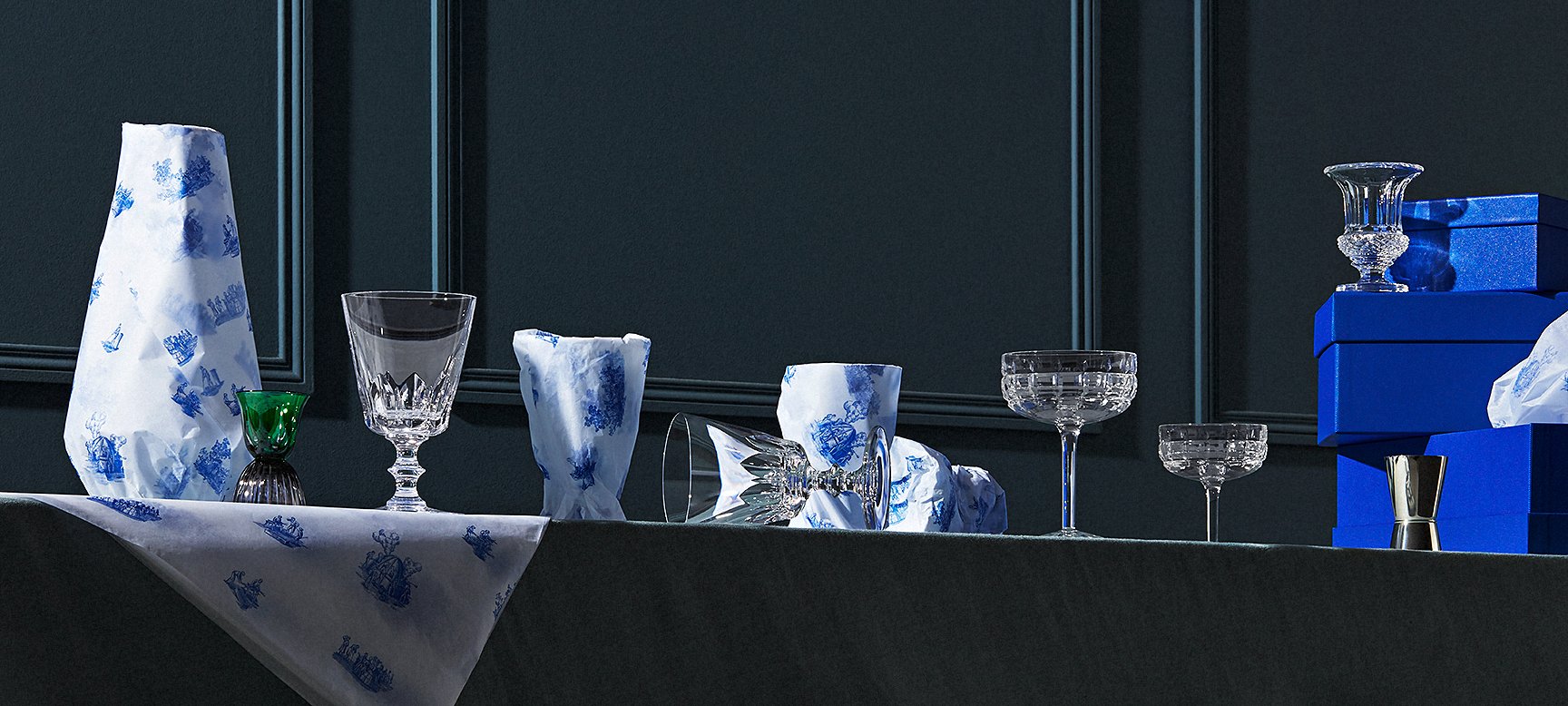 One year after Galerie des rois (Gallery of Kings), the Palace of Versailles and Saint-Louis unveil Galerie des reines (Gallery of Queens), in tribute to four iconic sovereigns: Maria Theresa of Spain, Marie Leszczynska, Marie Antoinette, and Maria Amalia of Naples and Sicily. This new collection of four short-stemmed footed crystal glasses, featuring motifs inspired by Versailles décors, celebrates, once again, the Cristallerie's glassmaking know-how and the historic friendship that bonds the two institutions. The varied motifs of Galerie des reines show the full range of Saint-Louis techniques and are inspired by the decorative arts in fashion at Versailles over the lifetimes of these four iconic queens.
The Queens' Hall collection, stemming from a lineage which rings out as clearly as the glass itself, is a new testament to the bond between the Palace of Versailles and Saint Louis. It offers a playful tribute to four queens who left their mark on the palace (Maria Theresa of Austria, Marie Leszczynska Marie Antoinette of Austria and Maria Amalia of Naples and Sicily).
Each and every mark on the crystal is reminiscent of the artistic and historic inspirations which defined the corresponding reign. Four glasses in clear crystal, a tribute to the four queens who lit up Versailles.
More Information

| | |
| --- | --- |
| Collection | GALERIE DES REINES |
| Color | CLEAR |
| Design | CONTEMPORARY |
| Designer | - |
| Size | Unique |
Payment

Highly secure credit card payment

Returns

Get your money back, or exchange your products for 30 days

Customer service

Our team is available to answer to your question from Monday to Friday between 10 AM and 6 PM, on our contact page or by phone at +33 1 49 42 42 63.
a uniqueknow-how