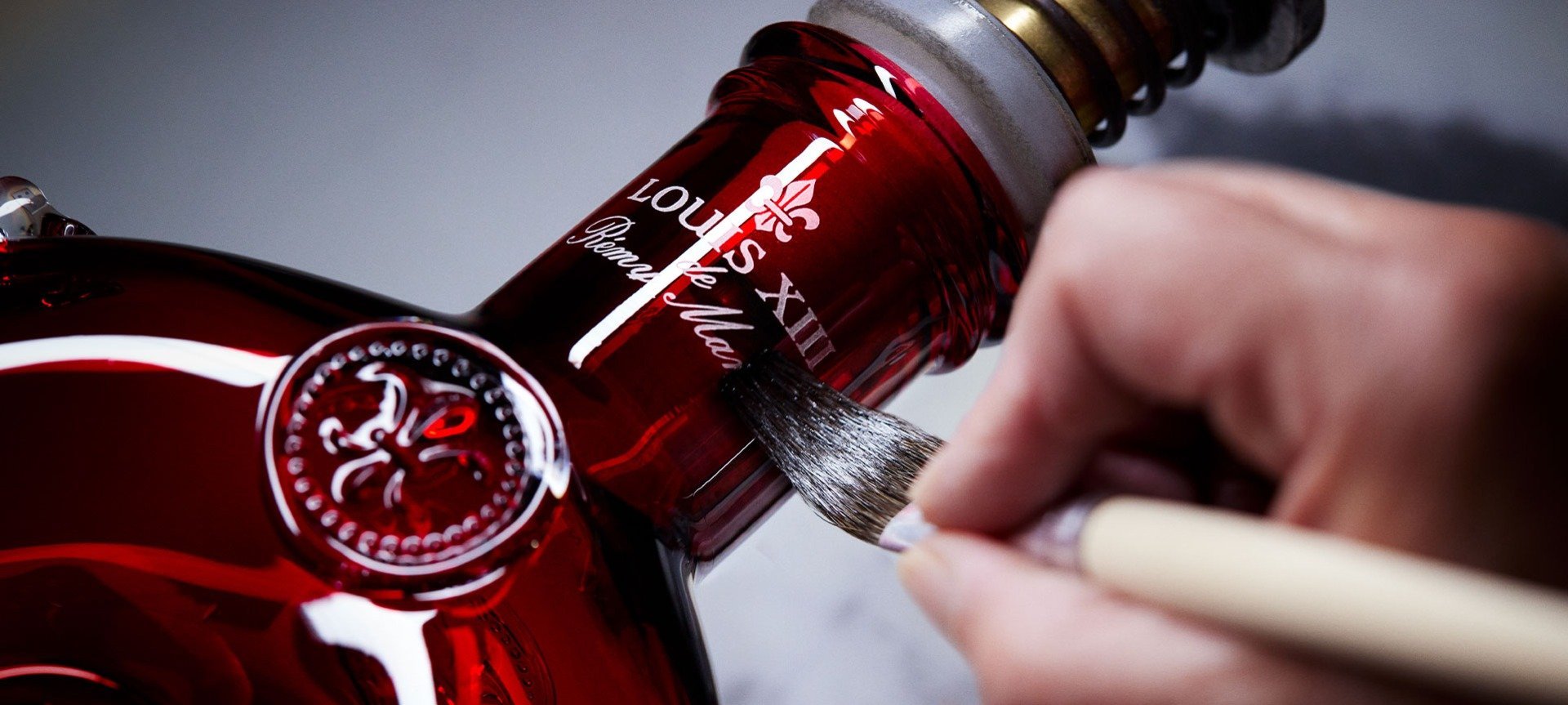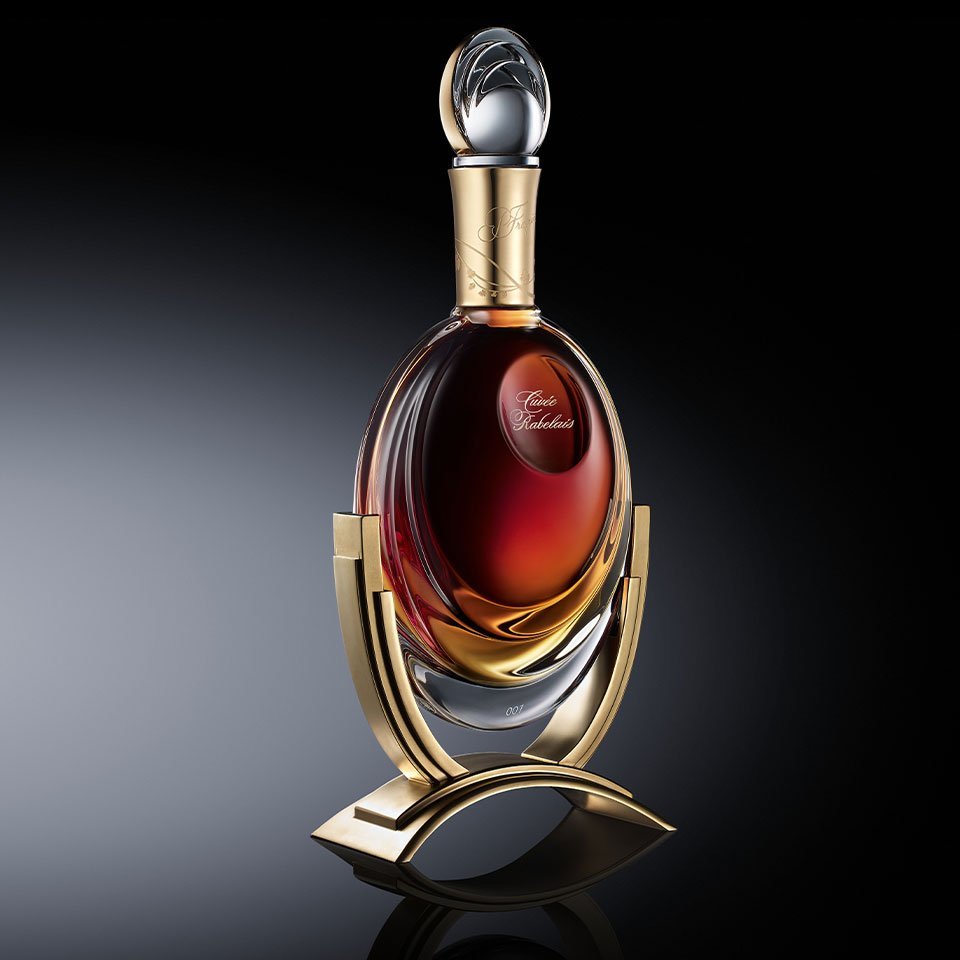 Cognac Frapin
It is in homage to François Rabelais, of whom Pierre Frapin, founder of Maison Frapin, is the direct descendant, that this extraordinary vintage has been created: a blend of eaux-de-vie from his paradise. ​The carafe is born under the hand of the master glassmakers and master glasscutters of the Manufacture, according to a design by Partisan du Sens: purity of suspended crystal, warm color of cognac magnified by the refraction of matter.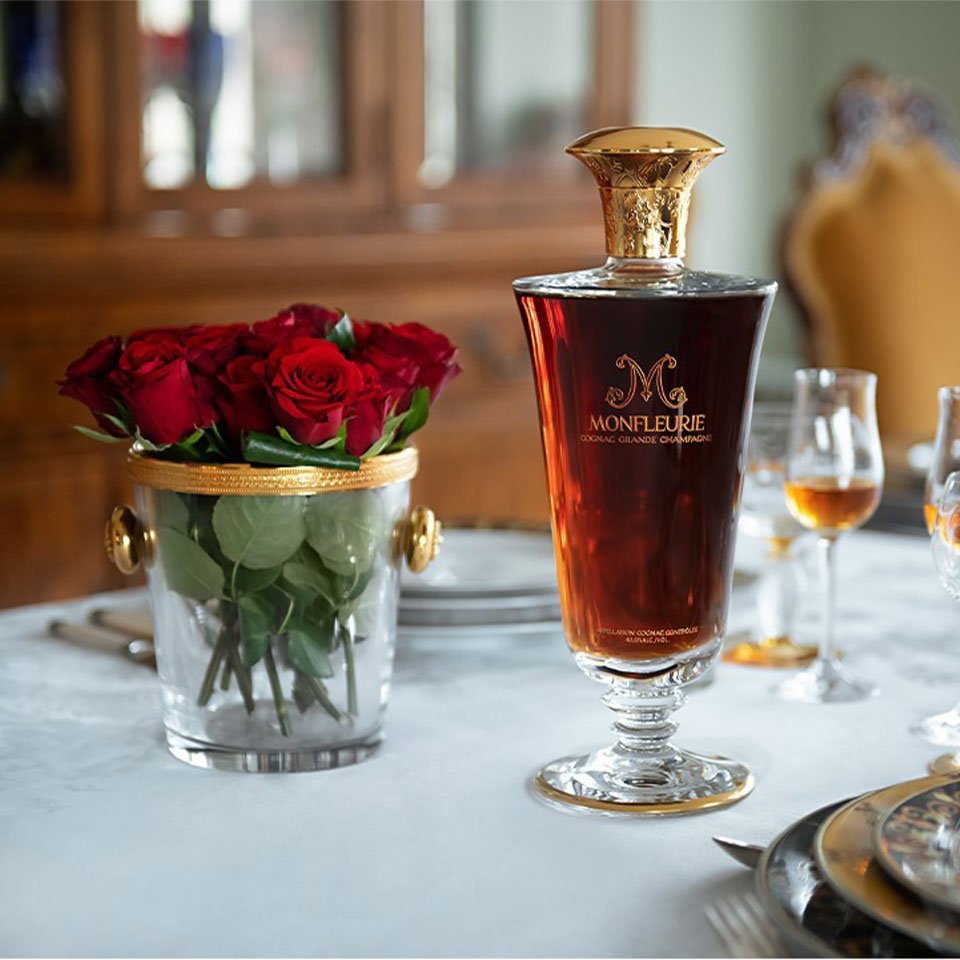 Monfleurie
Monfleurie Cognac trusted St-Louis to create this amazing bottle for L'Orchidée. ​Each decanter is entirely mouth-blown, hand finished, and meticulously decorated – it takes a few days to complete just one. Heavy flawless crystal, 24 carat Gold details, all hand numbered and stamped by St. Louis.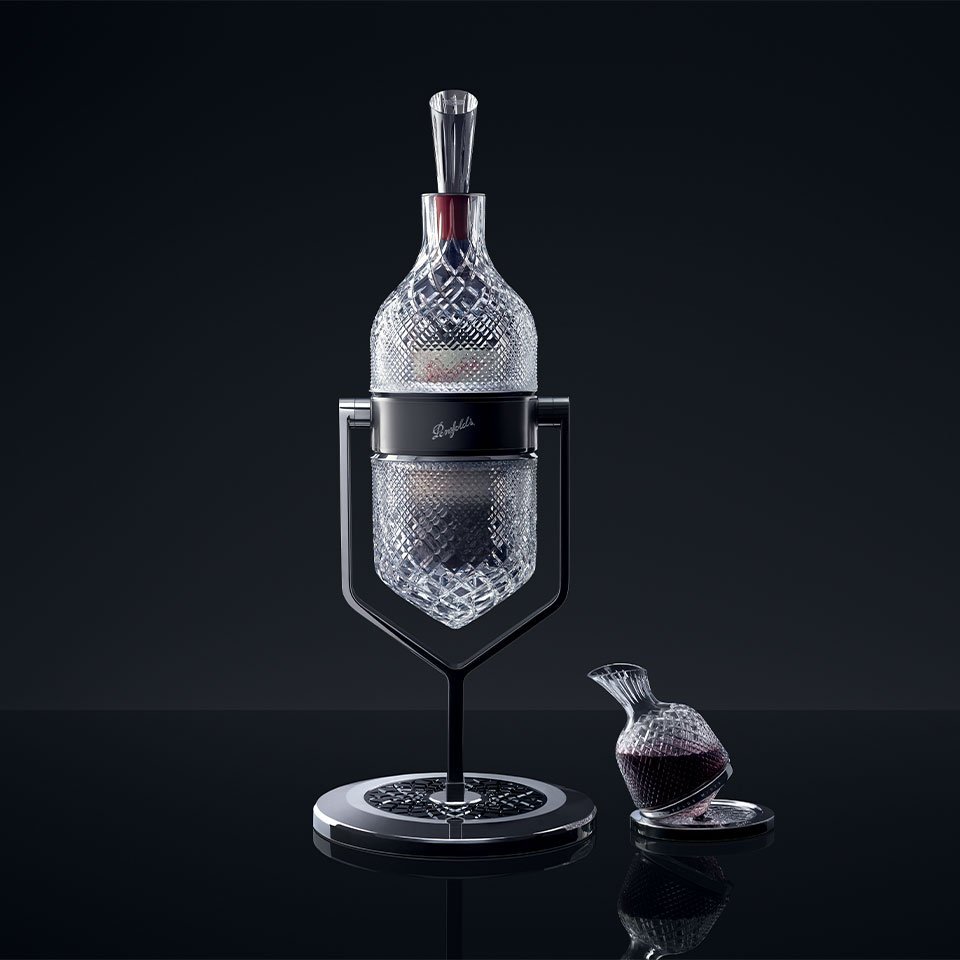 Penfolds
In 2016, Saint-Louis creates two unique service vessels for a timeless wine: Grange Imperial 2012, a rare vintage released by the Australian wine producer Penfolds.
The first vessel is a statuesque piece that is one metre tall. It precisely balances and elevates the wine to facilitate the perfect pour for the six litres of wine it is designed to hold.

This piece is issued in a limited edition of only 5.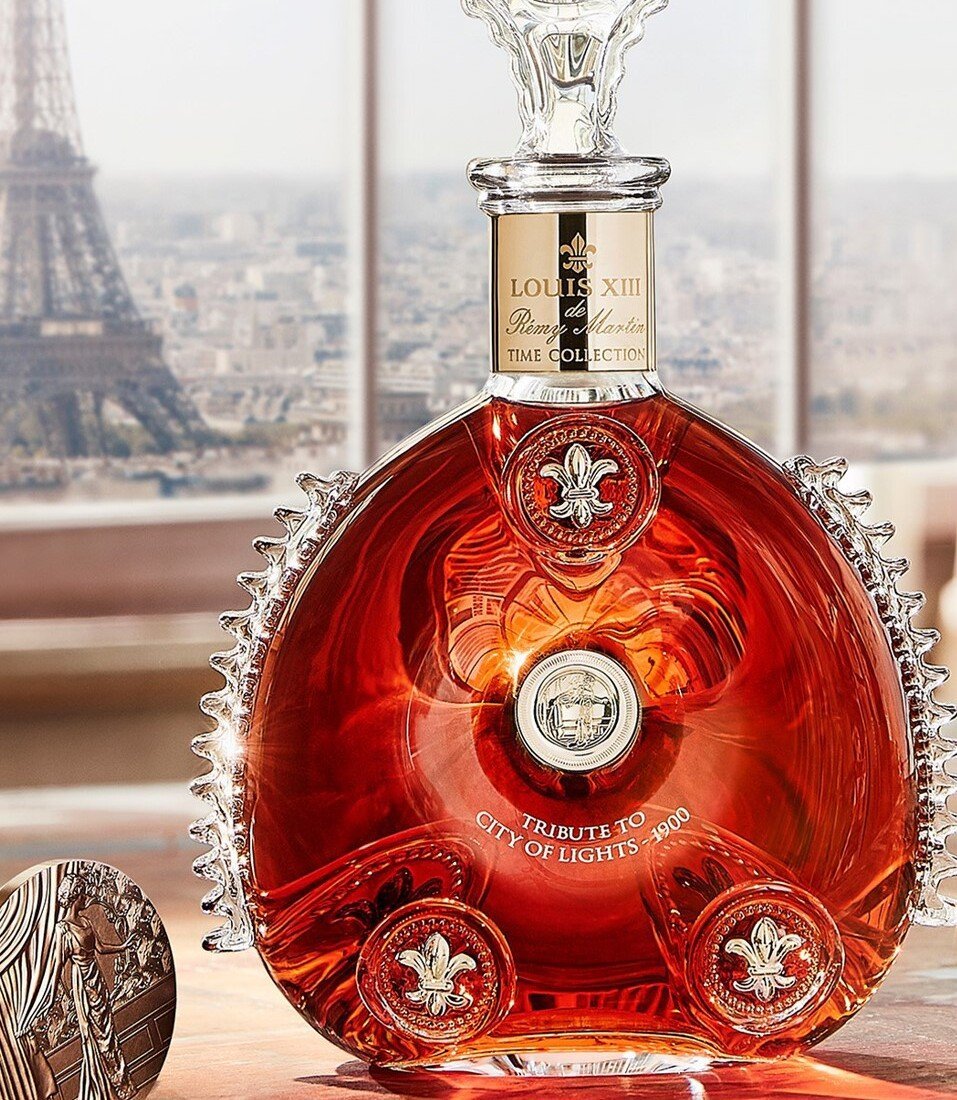 Rémy Martin Louis XIII
After the first opus « THE ORIGIN – 1874" commemorating the creation of LOUIS XIII, the House has partnered with the Monnaie de Paris and The Cristallerie of Saint-Louis to pay tribute to paris in 1900, where LOUIS XIII received the highest praise.
A creative limited-edition of 2000 numbered decanters commemorating this historical year, when Paris hosted the world Fair, celebrating the Arts and Craftsmanship of the city of lights.
Kallista
Kallista is known for its designs of luxury plumbing products, offering faucets and fixtures thoughtully created for tasteful, whole-bath solutions.

The parternship with Saint-Louis was a natural fit, as the two Maisons combined their expertise in both global design & artisan craftmanship to produce exquisite decorative faucets.
The Per Se Saint-Louis and Script Saint-Louis collections were born.