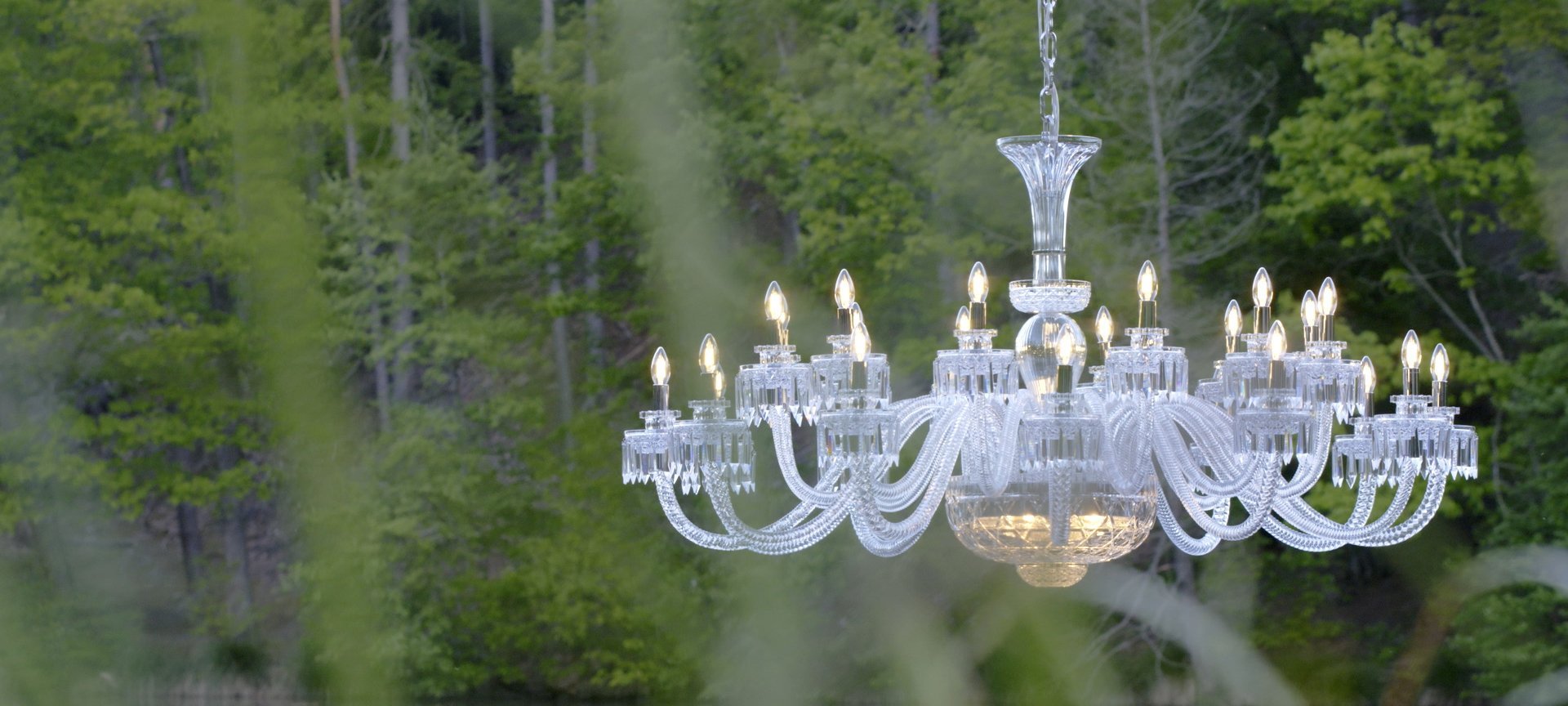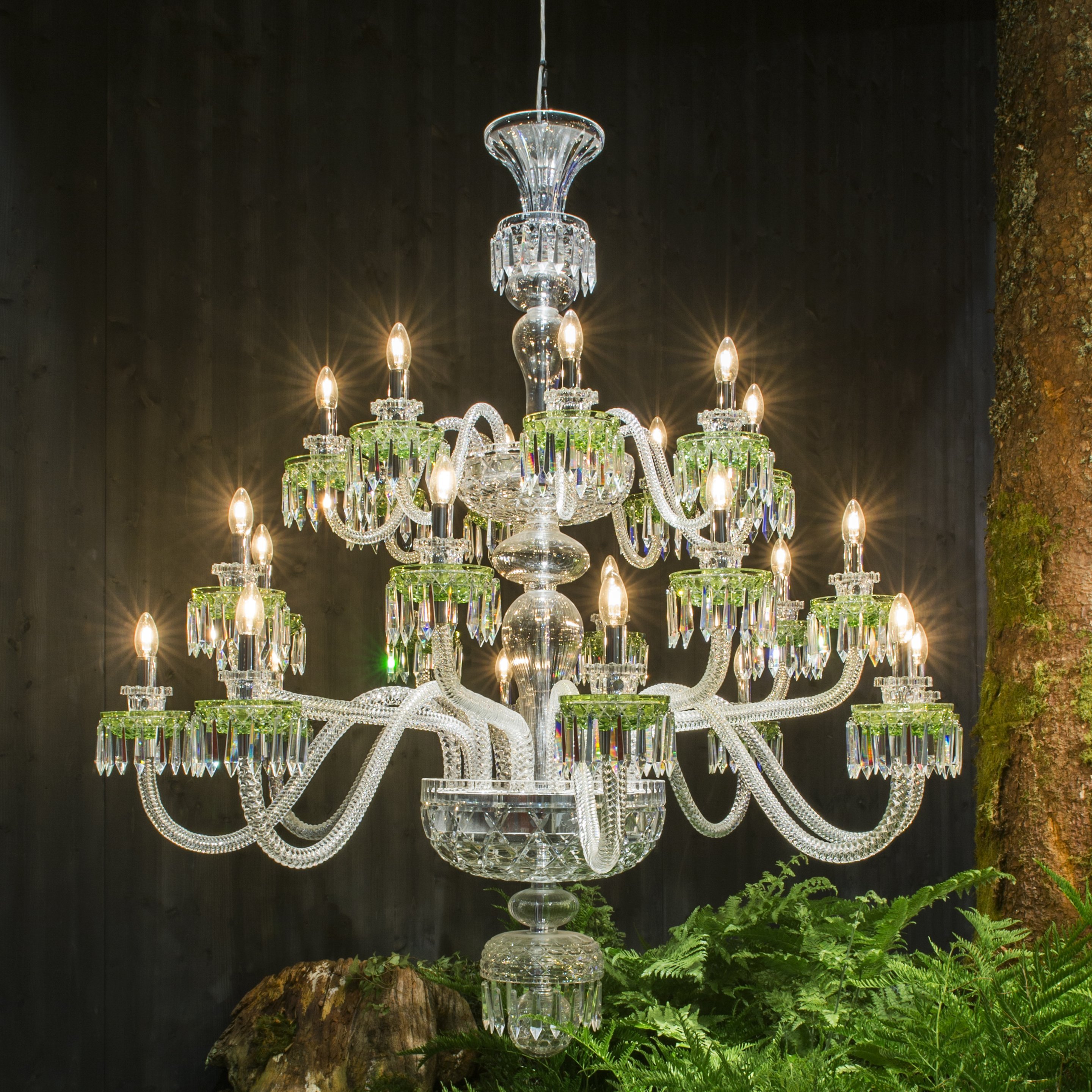 INSIDE THE SEMI-BESPOKE SERVICE
Saint-Louis offers a customised version of the ready-to-light collections. The customised options make it possible to meet, without constraint or delay, a number of specific requirements by offering variations on the standard models.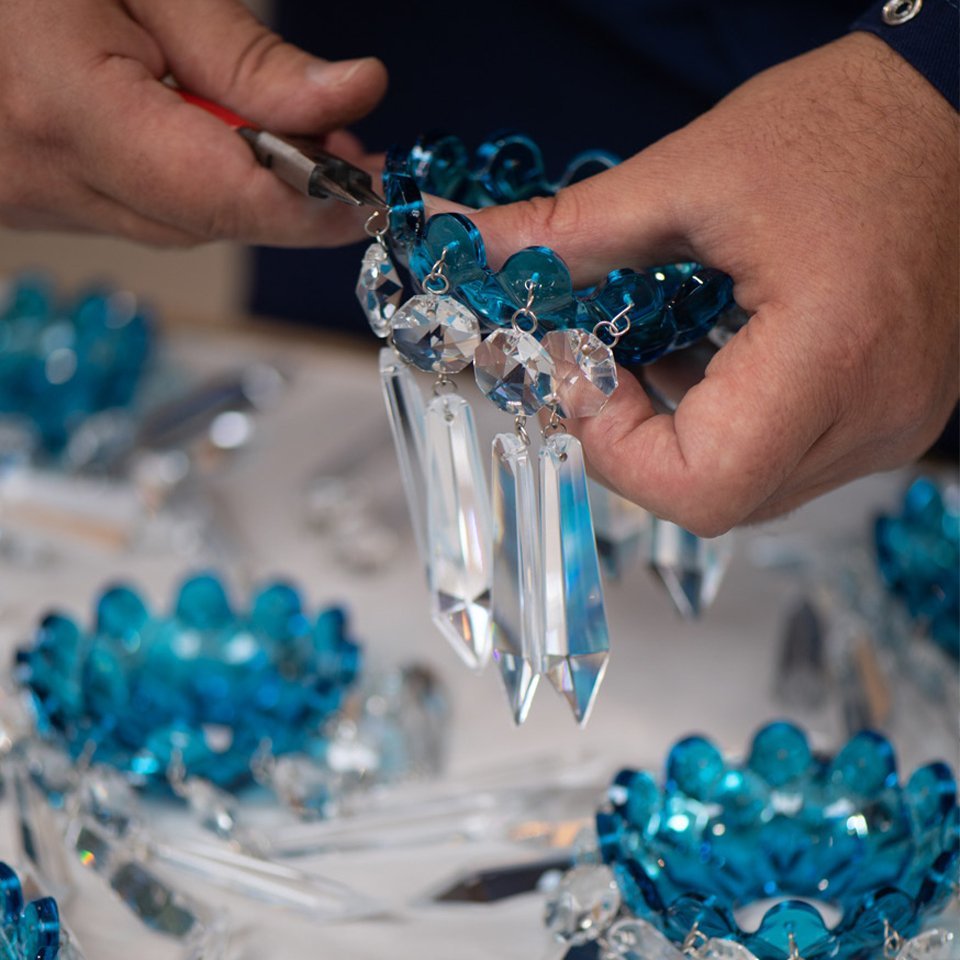 INSIDE THE SEMI-BESPOKE SERVICE
One chandelier; 50.000 possibilities.
Saint-Louis is revisiting its classic with « Royal », a complete collection of timeless chandeliers. From 8L to 48L, the Royal collection can be customised for an extra touch of exclusivity. Short or long, oval or horizontal, with or without lighted bowl, it offers a large choice of options: color cups, hurricanes, pendants, shades, crystal chains…. A single chandelier now offers over 50.000 possibilities.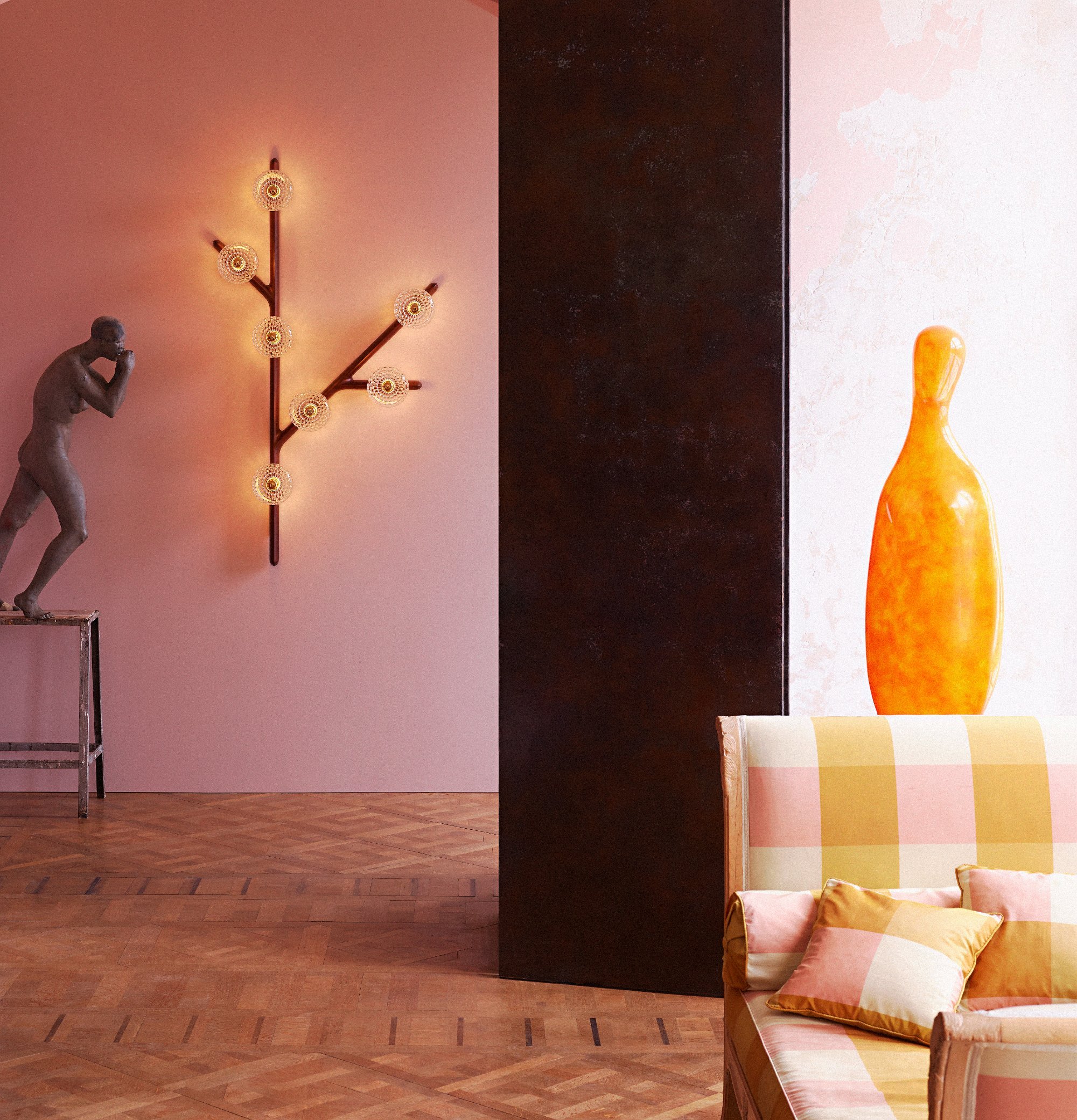 For the first time, Saint-Louis enriched its contemporary offer by proposing a modular system. The Folia modular collection can also be customised thanks to a choice of options: metal or wood finishing, color of the crystal hurricanes.